An Introduction to Contemporary Philosophy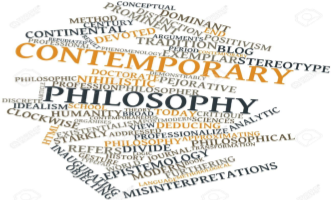 Course Overview
This course will introduce you to some of the debates and methods in contemporary philosophy. You will become familiar with the dominant schools of philosophy and understand some of the methodological differences between them, especially Analytic and Continental Philosophy.
The course will focus in on Ethics, Political Philosophy and The Philosophy of Technology, and show how different philosophers approach these topics. In this way, the course will afford teachers a space to consider some of the issues that concern philosophers today, and also allow them to reflect on how this might inform their own teaching practice. It uses vivid and colourful examples that can be adapted to the classroom settings and gives examples of philosophical debates that encourage critical thinking.
Learning outcomes
Discover the most famous and relevant debates and methods in Contemporary Philosophy.
Learn about the dominant schools of philosophy and the differences between them.
Focus on Ethics, Political Philosophy and the Philosophy of Technology.
Consider issues relevant to education that concern philosophers today.
Reflect on the work of teachers and schools from a philosophical perspective with a view to improving practice.
Rachel Coventry
Rachel Coventry holds a doctorate in philosophy from The National University of Ireland, Galway.
Her research interests included the philosophy of art and language. Her first monograph "Heidegger and Poetry in the Digital Age: New Aesthetics and Technologies" is forthcoming from Bloomsbury London.
Course Access & Certification
This course runs from Monday 4th July - Friday 19th August.
Registration is now open and the last date for registration is Wednesday 17th August.
Access to the course closes at 5pm on 19th August for all participants.
Certification
This course is approved for E.P.V. certification by the Department of Education
By registering for this course you are agreeing to Mayo Education Centre's Site Policy for use of this website, available to view at the bottom of your screen.