Gramadach na Gaeilge 2022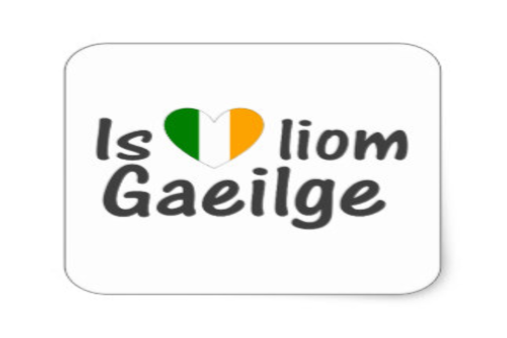 Course Overview
The course is for those who wish to consolidate what they know, to put a structure on knowledge that may be scattered. It is also for those who get lost in the seeming maze of grammar. It is to simplify to what needs to be known about Gramadach na Gaeilge and will assist in teaching this. It is not for someone who already has a keen grasp of gramadach na Gaeilge.
Learning outcomes
Go dtuigfidh múinteoirí tábhacht réimsí áirithithe de ghnéithe na gramadaí Gaeilge.
Go mbeidh na rialacha gramadaí Gaeilge ar eolas ag na múinteoirí.
Go dtuigfidh na múinteoirí an ceangal idir na rialacha gramadaí agus na gnáth modhanna teanga.
Chun na modhanna teanga seo a staidéir go mion agus go mbeidh siad in ann iad a úsáid i gceart.
Chun tábhacht an chluas-éisteacht a thuiscint trí éisteacht le píosaí ó dhaoine le canúintí éagsúla.
Dánta & rannta & Mion Theachtaireachtaí a fhoghlaim & a chumadh
Art Ó Súilleabháin
Art Ó Súilleabháin practised as a primary school teacher, first in St. Pat's School in Drumcondra and then as Principal of Burriscarra NS in Mayo.
He then went on to become the ICT Advisor for Mayo before becoming Director of Mayo Education Centre. He learned his Irish from the age of eight when he moved to Corr na Móna, having been brought up in Boston (USA).
He went on to publish a number of books in Irish for children before being co-author on a series of grammar books for children (published by in 2019). He taught Irish in the CUA, a university in Washington DC as part of the Fulbright programme in 2018/19. He now lives in the Gaeltacht, in Corr na Móna, Co. na Gaillimhe.
Course Access & Certification
This course runs from Monday 4th July - Friday 19th August.
Registration is now open and the last date for registration is Wednesday 17th August.
Access to the course closes at 5pm on 19th August for all participants.
Certification
This course is approved for E.P.V. certification by the Department of Education
By registering for this course you are agreeing to Mayo Education Centre's Site Policy for use of this website, available to view at the bottom of your screen.